The Student Academy of Nutrition and Dietetics focuses on experiential learning and sharing that knowledge with the community.
What Is Dietetics?

Dietetics is the branch of knowledge concerned with the diet and its effects on health, especially with the practical application of a scientific understanding of nutrition.
SAND's OBJECTIVES:
- To provide opportunities for the development of student's careers
- To provide a road map for the Dietetic internship programs
- To provide a platform for advocating the role of
AND
,
MAND
,
TAND
and SAND
- To provide networking opportunities among students and with Dietitians in the greater mid-south
- To provide volunteer opportunities and experience to better prepare students for the Dietetics profession
Knowledge

SAND members focus on expanding their knowledge through experiential learning.




Educate

As per the motto: SAND members also spread their knowledge by educating others about healthy living in Memphis and the greater mid-south.

---

Service

Volunteer service is one of the core activities of SAND. We believe it benefits the student and the community.



---
Who Are The Nutrition Experts?
Registered Dietitians are the one and
ONLY
nutrition experts. Registered Dietitians have completed a four year Bachelor's Degree in Dietetics, completed a Dietetic Internship and passed a national RD exam.
BE CAREFUL WHO YOU TRUST!
Anyone can call themselves a Nutritionist. An individual who has completed a 4 year degree, 1,200 hour supervised practice internship and passed the national Registered Dietitian exam will always have RD or RDN (Registered Dietitian Nutritionist) after his or her name.
Our curriculum provides a foundation of knowledge and skills in the areas of communications
,
physical and biological sciences, social sciences, research, food, nutrition, management, and health care systems. Graduates of our program are confidentt in their abilities to effectively communicate, apply scientific methods, the nutrition care process utilizing professional skills and management abilities.
For more information please visit:
The University of Memphis Dietetics Program
Powered by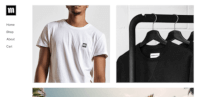 Create your own unique website with customizable templates.